EXPLORERS PRESS PRINT ALBUM
Have an account? > Login Now         Get an Account > Sign Up
---
The Explorer's Collection features fabrics inspired by cultures around the world. This collection offers products that are unique and customizable to fit your clients' needs.
---
Our Press Album is considered a hybrid of our flush mount albums and press books.
Using the latest technology with eco, sustainable inks and wind mill power produced papers, we are able to produce some of the most luxurious lay flat photo books on the market.
The end result is a stunning work of art that will be a step above anything seen before. We offer many sizes and cover options to select from so that you will find the perfect option for your customer.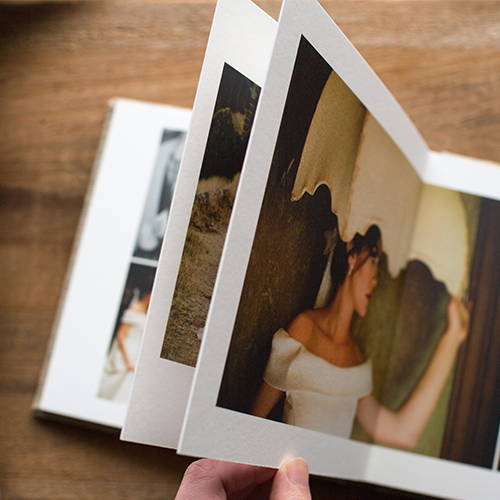 Available Sizes
4x6, 5x7, 6x4, 6x6, 7x5,7x7, 7x10, 8x5, 8x8, 8x10, 8x12
10 Spreads included
Fabric books can hold up to 25 spreads and all other books up to 30 spreads.
Journal Flap
Some items feature an optional journal flap.
Paper Options
Bright White Matte, Cotton Rag, Bamboo
UV Finish
This product has a UV finish that protects against light, water, moisture, airborne contaminants and fingerprints.
Photoshop® Templates
Get it right the first time. Our templates ensure that your files have the perfect resolution, size and safe area, every time.

Download the fine art album templates
Design Service
Loktah can do the entire layout for you, free of charge. Select "Free Design Service" under options and you're good to go.
Studio Sample
Studio samples are available at a 30% discount. All sample albums have our "Studio Sample" embossed on the back of the cover. Discount Code: SAMPLEALBUM
Tiered Pricing
We offer competitive tiered pricing for larger orders which can save you up to 30%. Tiered pricing discounts are applied during checkout.