AMAZON FINE ART ALBUMS
Have an account? > Login Now         Get an Account > Sign Up
---
Our Amazon collection based albums feature a Mulberry paper that is made of wild grass and hemp. Each album is handmade from scratch to allow custom sizing from book size to page quantity.
---
A fine art album from LOKTAH is handmade by our artisans to produce a lay flat album unlike anything seen before.
We use sustainable handmade papers with soy based dyes and hand loomed fabrics that continue the signature look.
Having perfection in mind to ensure the quality remains for years to come, we use a high definition giclee technology and archival based inks, to create stunning and color accurate results.
One of the great values added to our fine art albums is our popular design service free of charge.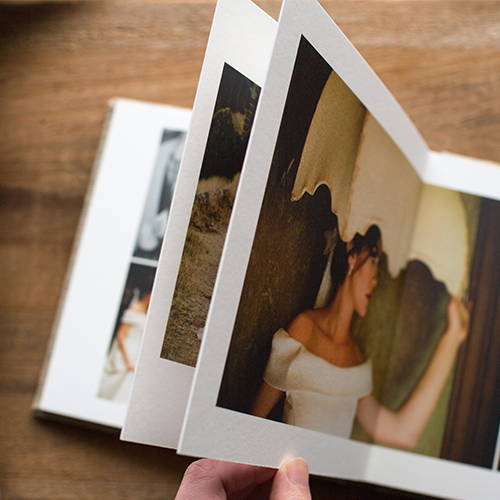 Available Sizes
8x5, 8x8, 10x8, 10x10, 14x10, 12x12
10 Spreads included
Fabric books can hold up to 25 spreads and all other books up to 30 spreads.
Journal Flap
Some items feature an optional journal flap.
Paper Options
Fine Art Matte, Luster Semi Gloss
UV Finish
This product has a UV finish that protects against light, water, moisture, airborne contaminants and fingerprints.
Photoshop® Templates
Get it right the first time. Our templates ensure that your files have the perfect resolution, size and safe area, every time. Download the fine art album templates
Design Service
Loktah can do the entire layout for you, free of charge. Select "Free Design Service" under options and you're good to go.
Studio Sample
Studio samples are available at a 30% discount. All sample albums have our "Studio Sample" embossed on the back of the cover. Discount Code: SAMPLEALBUM
Tiered Pricing
We offer competitive tiered pricing for larger orders which can save you up to 30%. Tiered pricing discounts are applied during checkout.